Occasionally both the Museum and the Gallery identify purchases that will add interest to their Collections. For the Museum these can either be locally found objects of historic importance (ie. the Roman Ring) or high quality copies of items now in National Collections but originally discovered in our area. Although the Gallery does not at present have an ongoing acquisition policy, artworks can appear on the market that would add to the body of work of certain artists in the Collection. Examples are George Holland's oil painting 'Well's next to Sea' and 'An Overgrown Garden' oil painting by Sir Alfred East.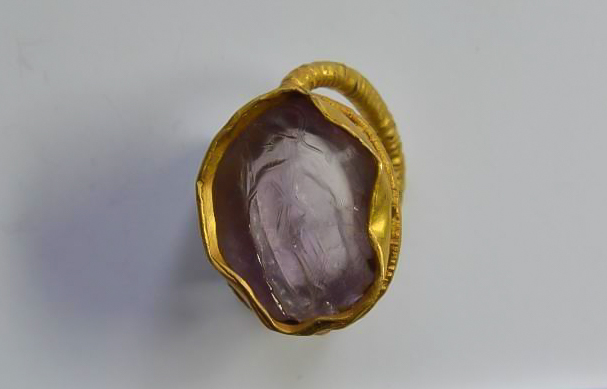 A Roman gem-set gold finger-ring.
Date: Roman, 3rd – 4th century AD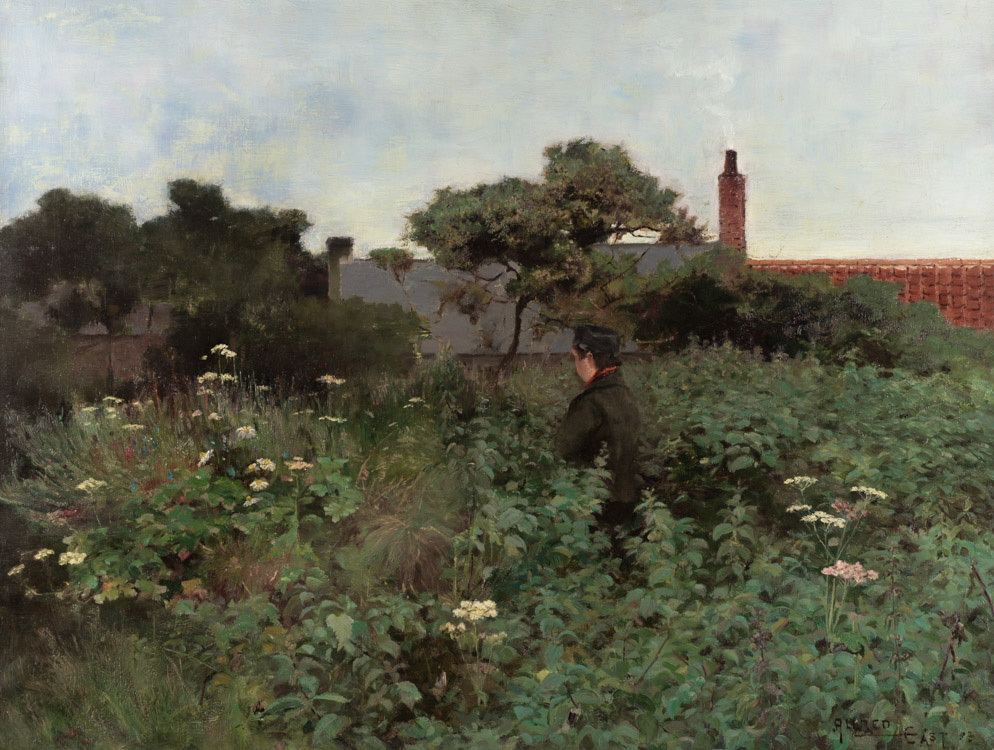 'Overgrown Garden' by Sir Alfred East
'An Overgrown Garden', an important early work by East completed in the spring of 1883, reappeared on the auction market in 2016. This painting had been 'lost' for a number of years. This work was painted very soon after East returned from his studies in France and represents his understanding of the plein air methods associated with the followers of Bastien-Lepage.
It has proved to be a popular addition to the Collection. The Friends were happy to part fund the purchase.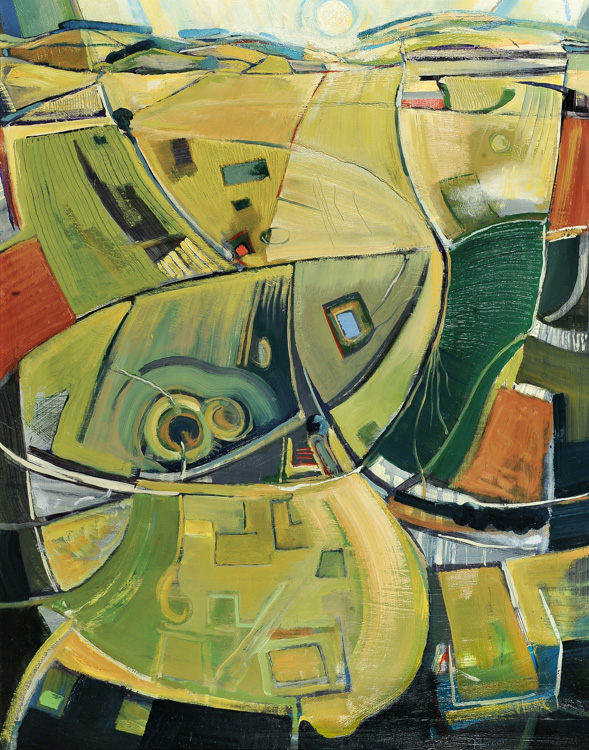 'Only the Wind Song' by Robert Mercer
Purchased by the Friends for the Collection in 2014 was Robert Mercer's oil painting 'Only the Wind Song'.
A popular and collected artist who in his later years lived and worked in Kettering, Mercer's distinctive style distorts and uses multiple perspectives. His bold use of colour was always apparent in his works.