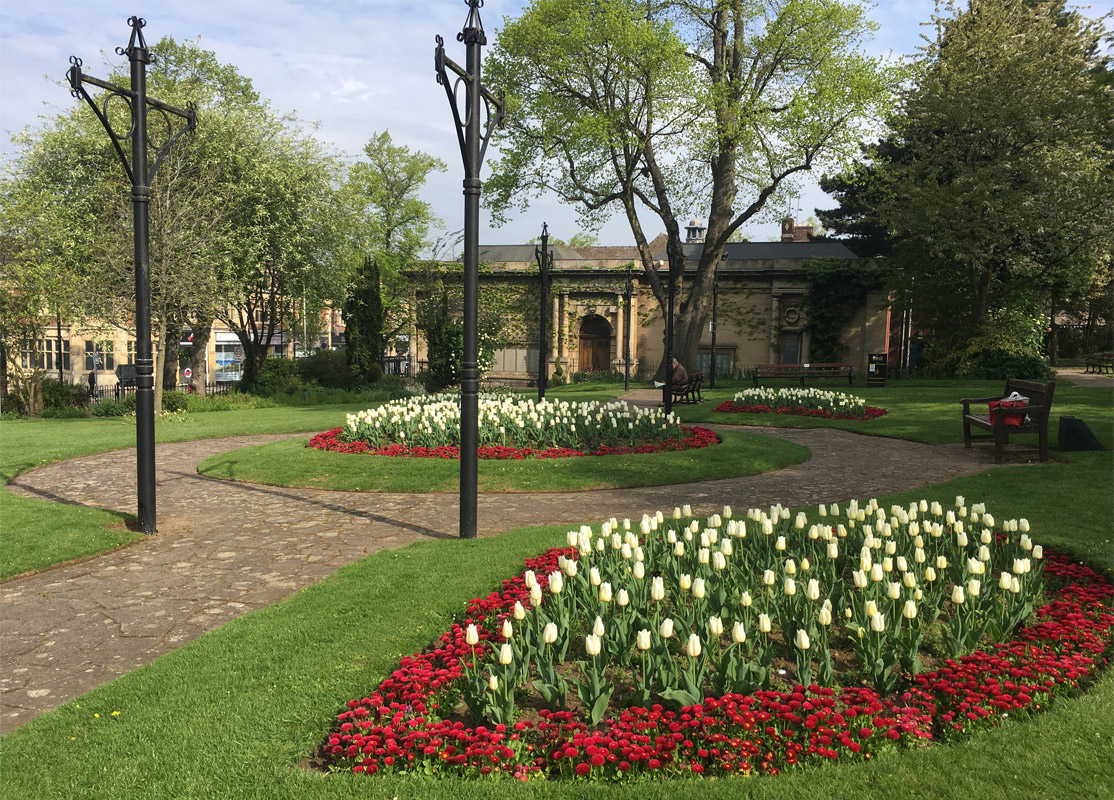 Kettering has its own centrally-located art gallery, housing a rich collection of paintings, ranging from 19th-century works to 21st century works, by contemporary artists.
Local artist, Alfred East, wanted to make art accessible to Kettering workers and created a strong stimulus for a public gallery to be built. He shared ideas with philanthropist, Andrew Carnegie, who gifted a library to Kettering in 1904 to give the working man the opportunity for self-development.
The Collection was started when 'The Connoisseur', a portrait by W B Gash, of a well-known local antique dealer, was purchased by local subscribers and presented to the town as a possible foundation for a permanent art collection.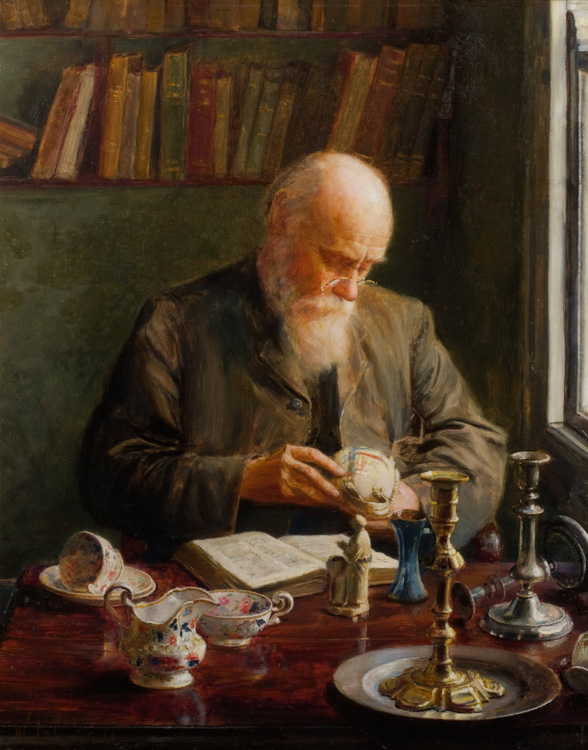 In 1910, East received a knighthood in the King's Birthday Honours List. This was celebrated with a banquet at the Royal Hotel, Kettering. At this celebration East presented the town with the painting, Midland Meadows, which initially hung in the Public Library for three years.
The town soon accepted a much larger gift by East, a collection of seventy of his best works. The condition of the gift was that the town should build a purpose-built gallery to house this body of work.
Funded by public subscription, the Alfred East Art Galley was officially opened on 31st July, 1913, by Earl Spencer, K.G., Lord Lieutenant of Northamptonshire. Unfortunately, Sir Alfred East was unable to attend due to ill health, but was represented by his nephew, W D' Este Emery.
East's greatly wished for recovery never took place and, less than three months later, the great artist passed away without seeing his gift of works hung in a gallery in his native town.
Exhibitions: With an extensive programme of temporary and permanent displays changing every 4-8 weeks there is something for everyone on each visit!
Art Workshops: We offer varied art workshops for all abilities between March and October. These classes feature a range of different styles of art and techniques giving you the opportunity to learn something new or improve on what you already know. Life Drawing classes are held monthly, please call for further details.
Talks: The Gallery hosts a programme of monthly Lunchtime Talks covering a range of art and history topics.
Craft Showcase: We support local and nation craft makers to showcase and sell their work in our monthly craft case exhibitions.
Gallery Art Shop: Sells a range of cards, postcards, catalogues and works of art from current exhibitions.
Top Image Credit: Jeanette Hancock 2019