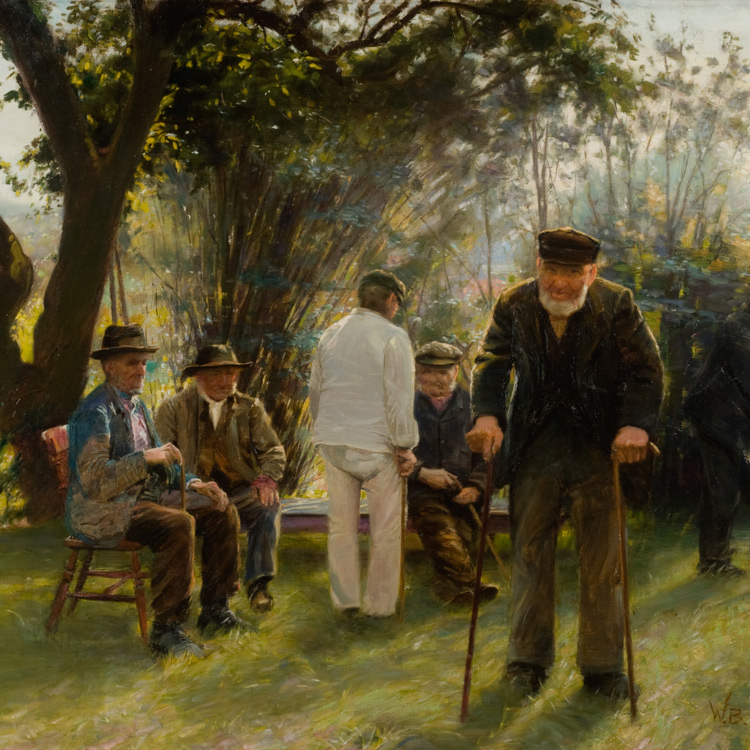 Who was Walter Bonner Gash?
Walter Bonner Gash was born in Lincoln, but brought up in Nottingham. His art talents developed early. On leaving school he trained as a designer in the local lace industry but on reaching 21 he returned to Lincoln and joined the Lincoln School of Art. Gash studied for four years at the Art School and was rewarded with many medals for his excellent works.
In 1894, aged 25, he studied at the Ecole des Beaux Arts in Antwerp, Belgium. This helped him to develop his flamboyant and bold style that showed his graphic skills.
On returning to England he started a teaching career, first at Lincoln then moving to Kettering in 1897 to teach art at the old Grammer School. In 1907 he became Head Art Master. He had several studios in Kettering to give private lessons ending up in the Corn Exchange on the Market Square. Reported that he was an outstanding teacher, always encouraging his students to progress and maintain their personalities whilst painting.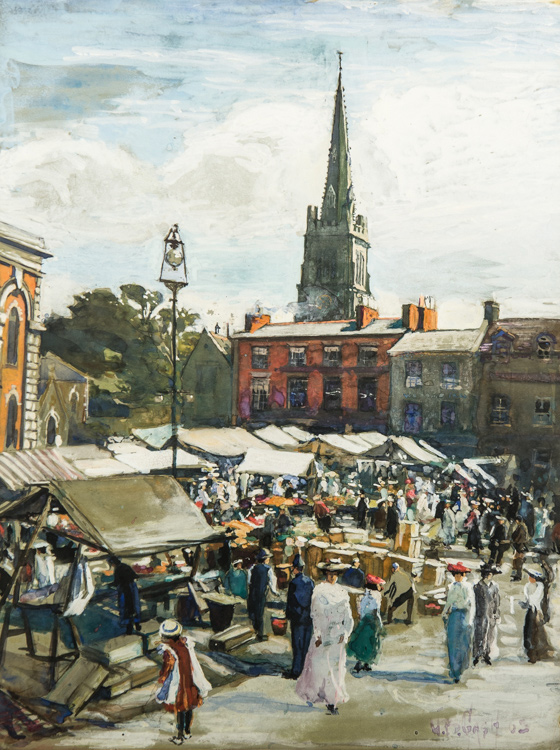 In 1905 he was a founder member of Kettering and District Art Society (KDAS). The logo he designed is still used today. When plans were started for an Art Gallery in Kettering in 1909, his painting 'The Connoisseur' was the first to enter the collection. He regularly exhibited in the Summer Exhibition at the Royal Academy and at the Paris Salon.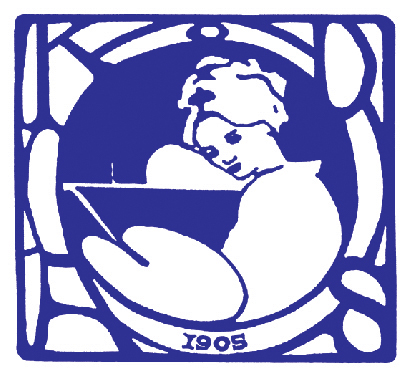 Gash was happy working in oils, watercolours and pastel, producing many excellent works. Fifteen works in the collection including 'Watercress Harry' and 'Old Men in Rockingham Road Park'. He was a major figure in Kettering's art community, much admired. Died in 1928 – only 59.
Explore a selection of Walter Bonner Gash artworks held in the Permanent Collection at the Kettering Art Gallery.