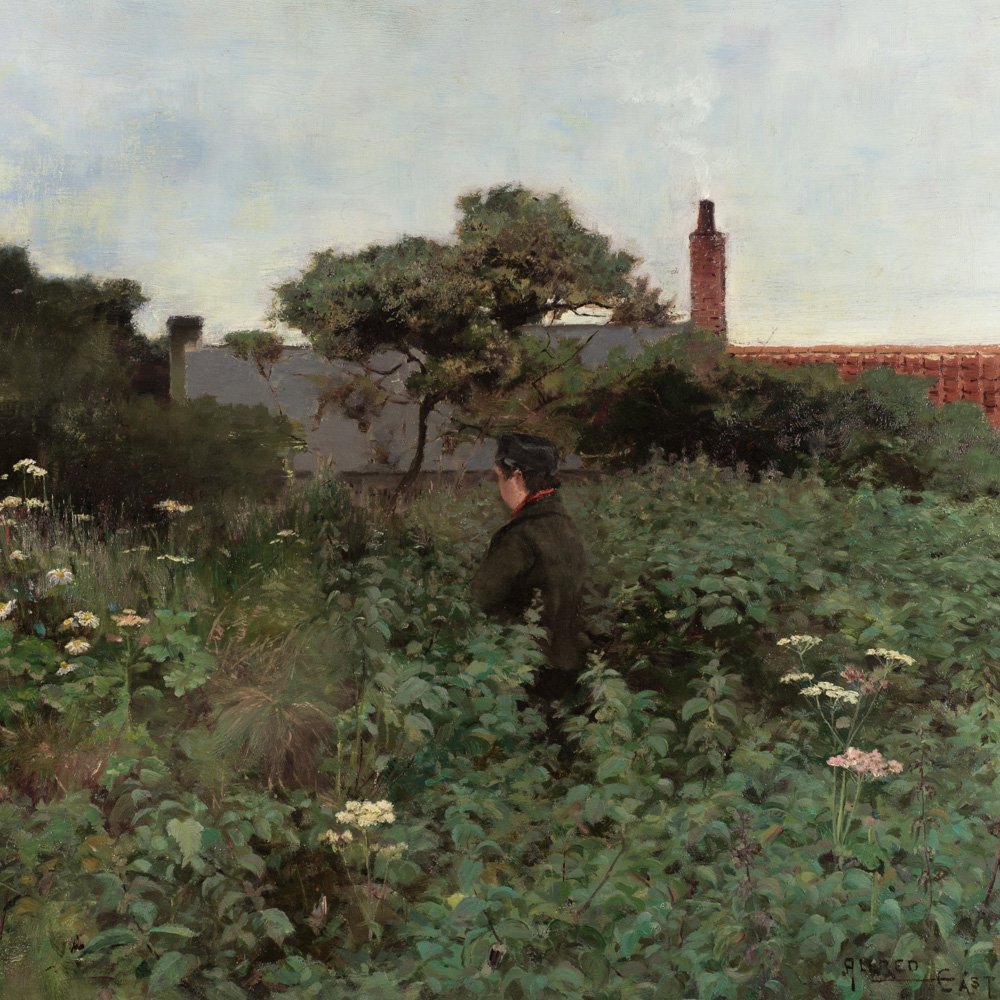 "Build up your picture from the broad masses; don't finish your trees, or your sky, or your distance first. Work on them all at the same time, keeping them in tone like an orchestra. Keep them all in hand like a musical conductor. Have no false notes, no discordant line or colour." (Sir Alfred East in 'The Art of Landscape Painting in Oil Colour', 1907)
Sir Alfred East was born in Kettering in 1844, the youngest of eleven children. At school his artistic abilities were recognised, but not greatly encouraged. His tutor suggested he studied history and scripture, but East was a compulsive painter.
Whilst still at school he received two shillings for his first commission: paintings of prehistoric creatures for a geology lecture. But art was not taught at his Kettering Grammar School and East's parents never thought his painting would provide him with a living.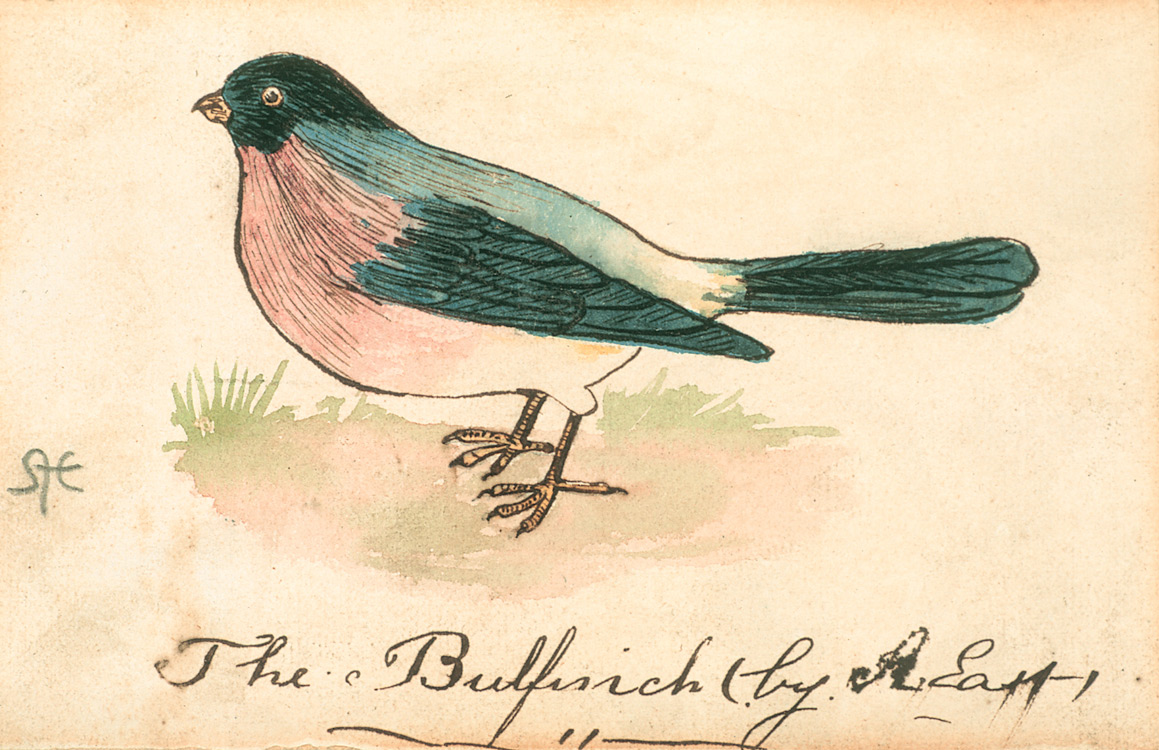 At the age of fifteen he went to work in the local boot and shoe factory as his parents were well-known in the shoe trade. During this time he proposed to and later married Ann Heath. His business skills enabled him to prosper in his trade and to sell his paintings in the art world.
By 1874 he and Ann were living in Glasgow representing his firm and he attended art evening classes. During this time he decided to devote his life to art and left the shoe trade. He furthered his studies in France and it was here that he painted 'A Dewy Morning', his first work to be accepted by the Royal Academy in London. 
After moving to London he gradually became more widely recognised and in 1888 he collaborated with Thomas Cooper Gotch, also a well-known Kettering artist, in an exhibition of paintings of Cornwall at the Fine Art Society in London. This proved a turning point with financial and critical success and he then travelled significantly in Japan, accompanied by Arthur Liberty of the famous shop in Regent Street, London. During his six months stay he produced over one hundred pieces which were exhibited at the Fine Art Society's 1890 Exhibition. He remained fascinated by Japanese art and culture for the rest of his life.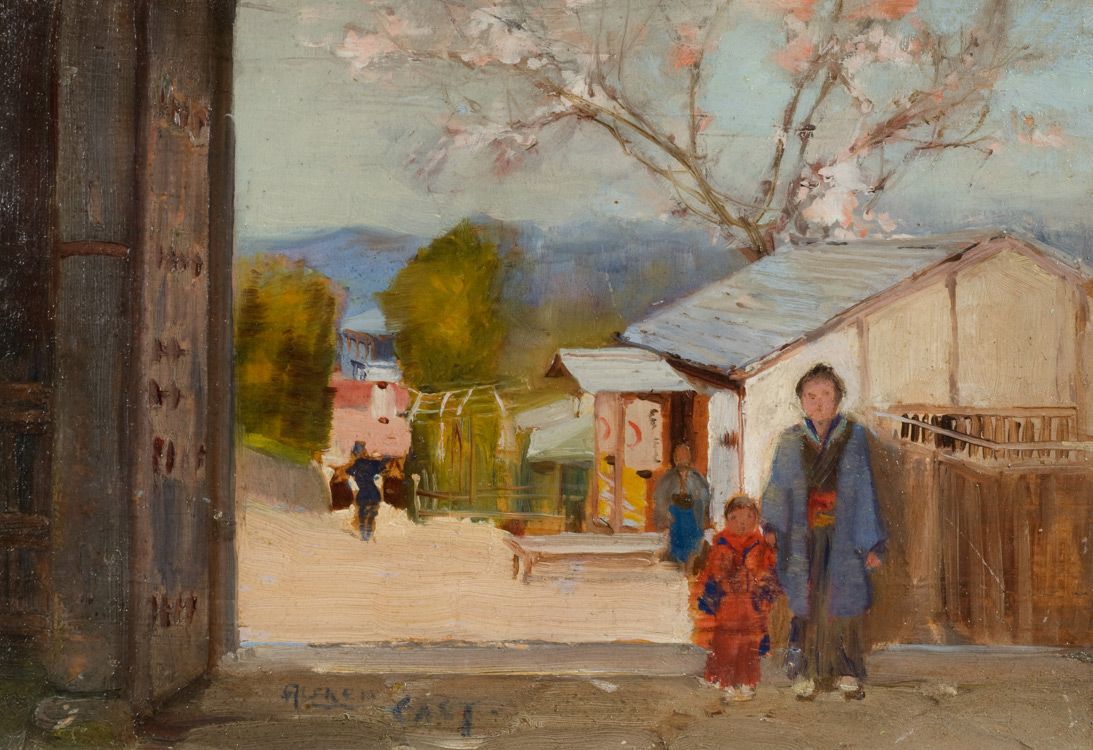 For over thirty years East sketched and painted landscapes throughout the length and breadth of Great Britain, France, Italy and Spain which form a large part of the collection in the Alfred East Gallery. He was elected as an Associate Member of the Royal Academy in London in 1899, the year that he published his book 'Landscape Painting in Oils'. East was also a member of the Royal Institute of Painters in Watercolour, The Royal Institute of Oil Painters, The Meiji Society and the Royal Society of British Artists.   
He received his knighthood in 1910 in King George V's Birthday Honours which was celebrated with a banquet at the Royal Hotel in Kettering. Soon afterwards the town accepted a representative gift of seventy of his best works consisting of oils, watercolours and etchings. The condition of the gift was that the town should build a purpose-built gallery to house the body of work.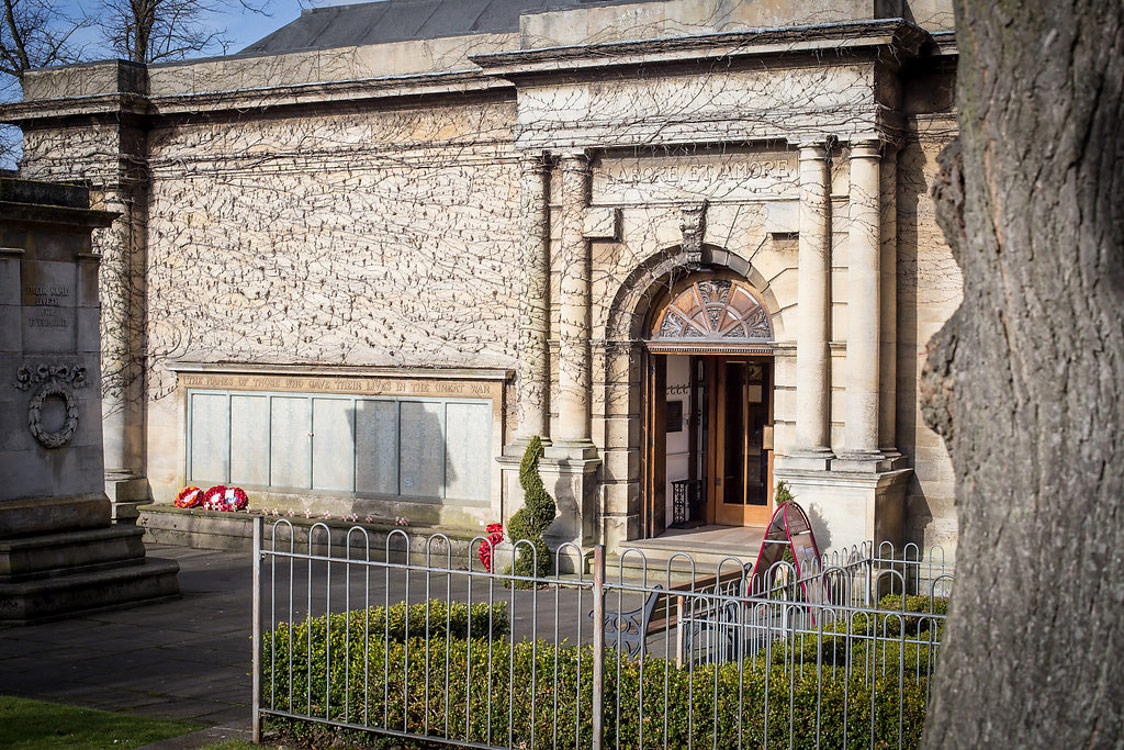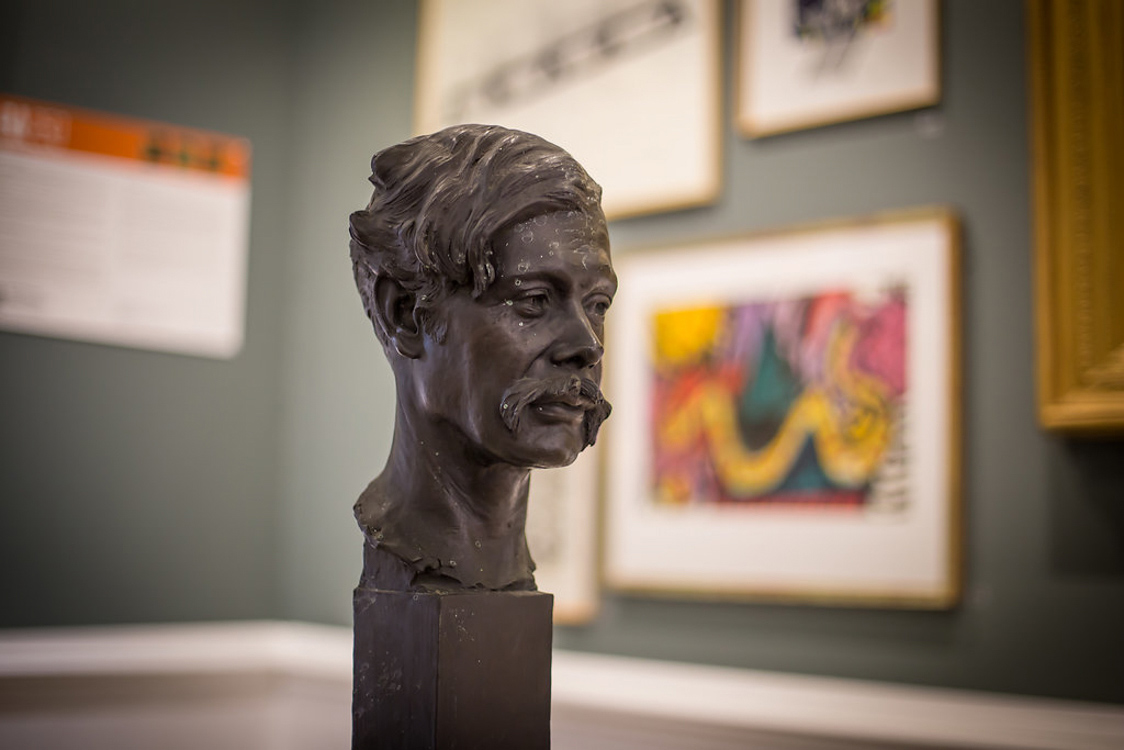 Funded by public subscription, the Alfred East Art Gallery was opened in 1913 but sadly East was unable to attend due to poor health. Three months later he passed away, without seeing his generous gift of artworks hanging in a purpose-built gallery in his home town. The last honour he received just prior to his death was his election of Royal Academician.
Sir Alfred East's funeral was held in Kettering Parish Church with a service held simultaneously in London. He is buried with his wife Ann in London Road Cemetery.
Favourite countryside of Sir Alfred East
Just over a century ago in the summer of 1909, Alfred East stayed with WH Lever (later Lord Leverhulme) at his country home – The Bungalow, Rivington, Lancashire. East painted a remarkable series of pictures of the surrounding landscape – the lakes, the country park, the village and the Pike (1,191 ft).
Today, the village of Rivington and its surrounding countryside are popular local recreational facility for walkers and nature lovers. The two preserved "A" frame Saxon barns accommodate weddings and other functions and provide refreshments for day visitors and an old farm is used as a visitor centre. 
Lever, who commissioned many of the pictures, gave fifteen of them to his native town of Bolton, the local grammar school of which he was a governor, the Walker Art Gallery in Liverpool and the Lady Lever Art Gallery at Port Sunlight. Bolton Museum and Art Gallery less than 10 miles from Rivington, mounted a small exhibition of East's Rivington works from its collection between June and December 2012.
Alfred East included two of the watercolours painted whilst staying in the Bungalow in his gift to Kettering in 1913 – 'A glimpse of Rivington Water' and 'In Rivington Park'. In the 1960's the Gallery acquired a large oil painting exhibited at the Royal Academy in 1913 from Rivington Pike.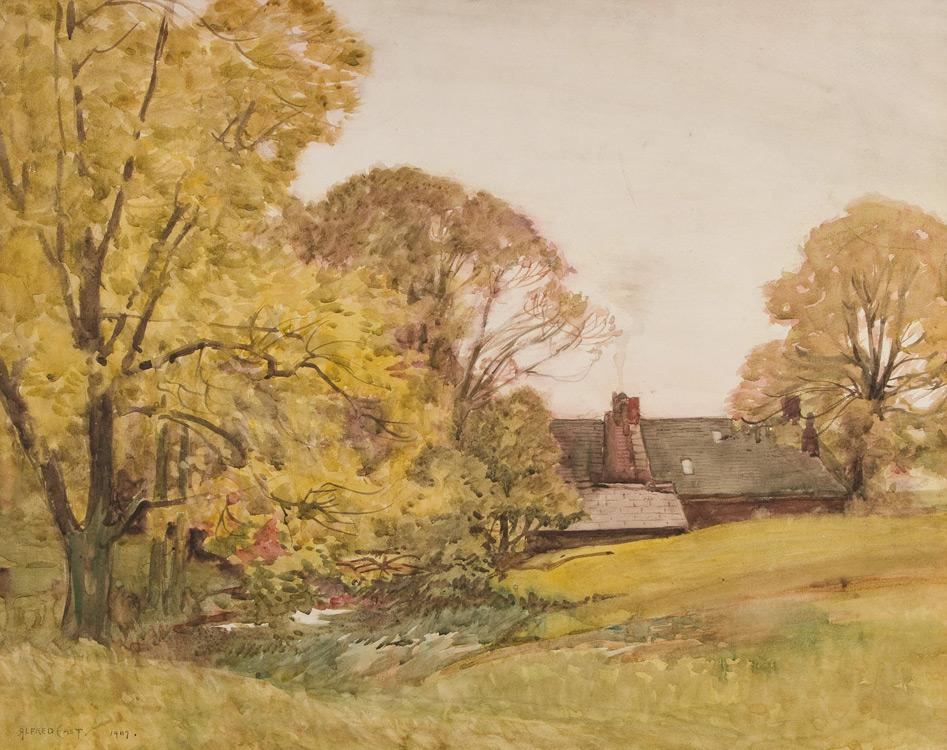 East may be known particularly for his portrayals of the English countryside but he also had a particular affinity with France. Not only was he a student at the Academy Julian in Paris in the early 1880's, but he painted on the Somme, the Seine and the Loire and visited Vichy near the end of his life. Amongst the representative collection of his best pictures that East gave to his native town of Kettering in 1913 is the magnificent large oil painting 'Lake Bourget from Mount Revard' (RA 1900) now in the Kettering Art Gallery.
Between the years 1895 and 1910 on at least six occasions, he spent part of the summer or autumn in the spa town of Aix-les-Bains in the Savoy region. There he stayed in the Hotel Splendide painting the Lac du Bourget, the Dent du Chat mountain and unusually for him the centre of the town.
Aix-les-Bains was a place where Queen Victoria holidayed on three occasions with her daughter Beatrice as did later on Austen and Neville Chamberlain, Baldwin and Churchill. The town had a sizeable English colony until the Second World War and still has some English street names (Boulevard des Anglais, Rue Sir Alfred Garrod, Avenue Victoria). It is proud of its history and, with thermalism now somewhat in decline, sees its past as continuing to provide tourists in the future.  
In October 1992, nearly fifty members of the Anglo-French Society visited to see reproductions of East's paintings of the area and to hear a talk about his life.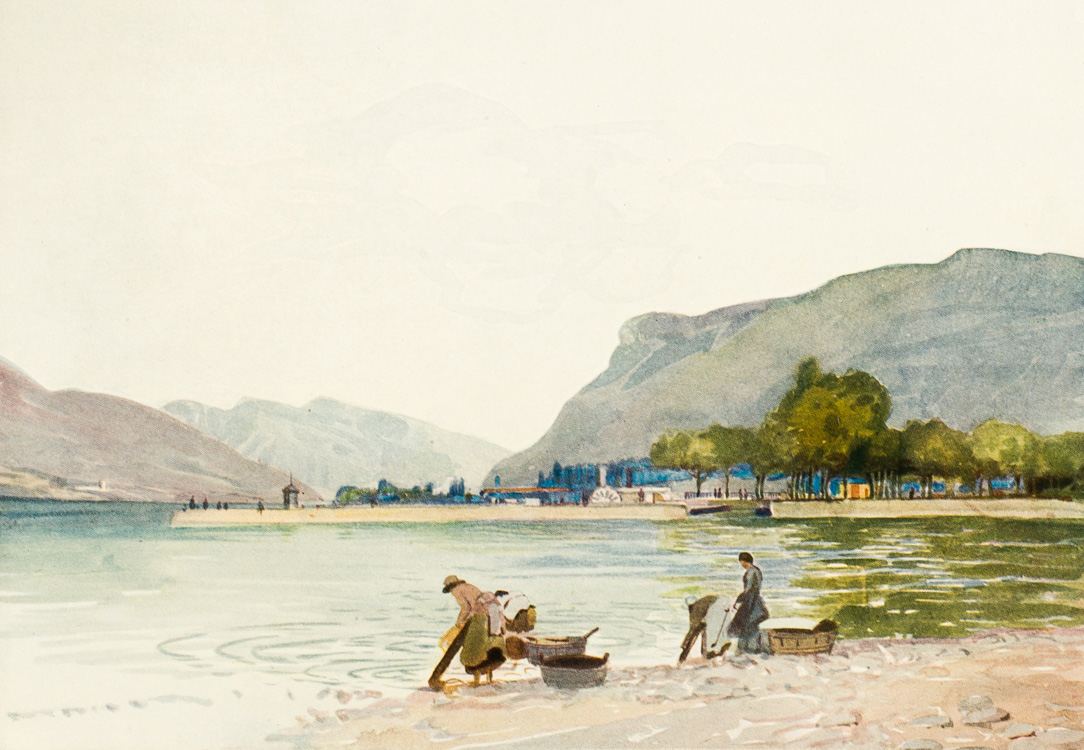 The Alfred East Collection
More than 100,000 are now online and are being added to all the time. Seeing the pictures on the internet is a valuable introduction to, or reminder of, the works but no substitute for visiting the galleries themselves. At least 75 public collections include one or more works by Sir Alfred East (25 galleries abroad and 50 in the UK). The Kettering Art Gallery holds more of his works than any other gallery – 18 oil paintings, 28 watercolours, 40 etchings and 12 pencil drawings.
Explore a selection of Alfred East artworks held in the Permanent Collection at the Kettering Art Gallery.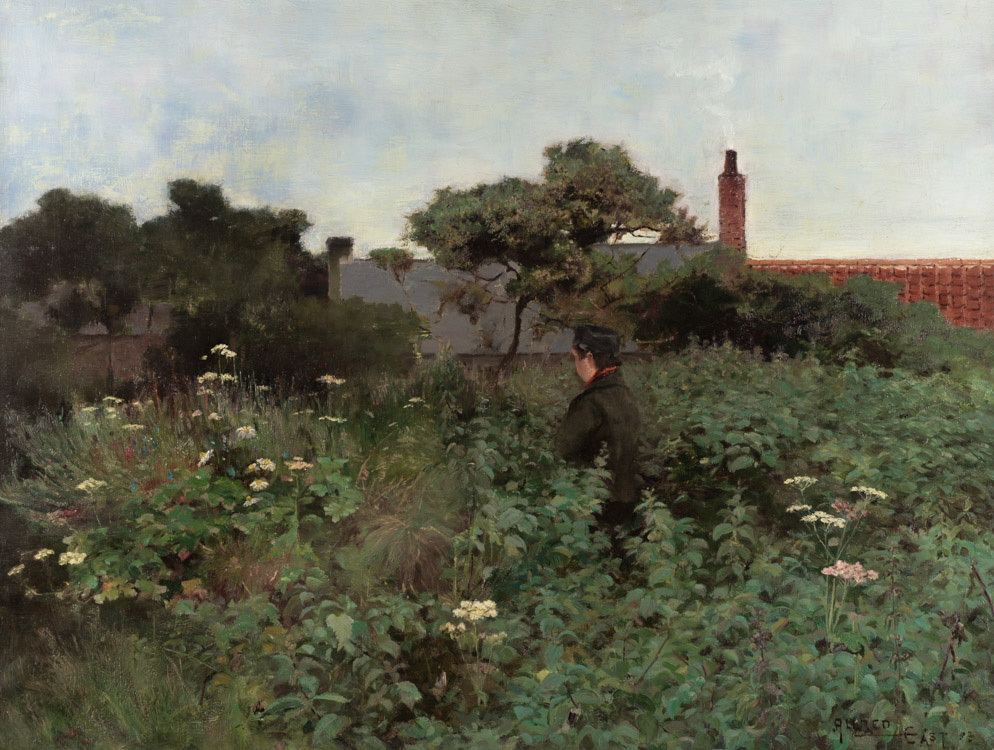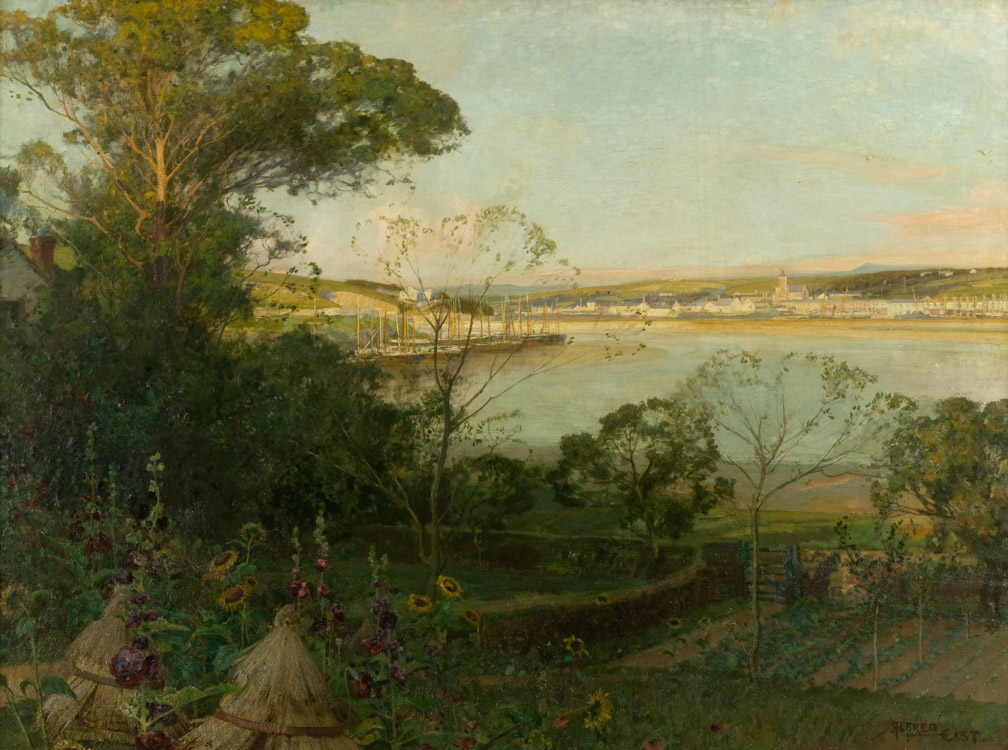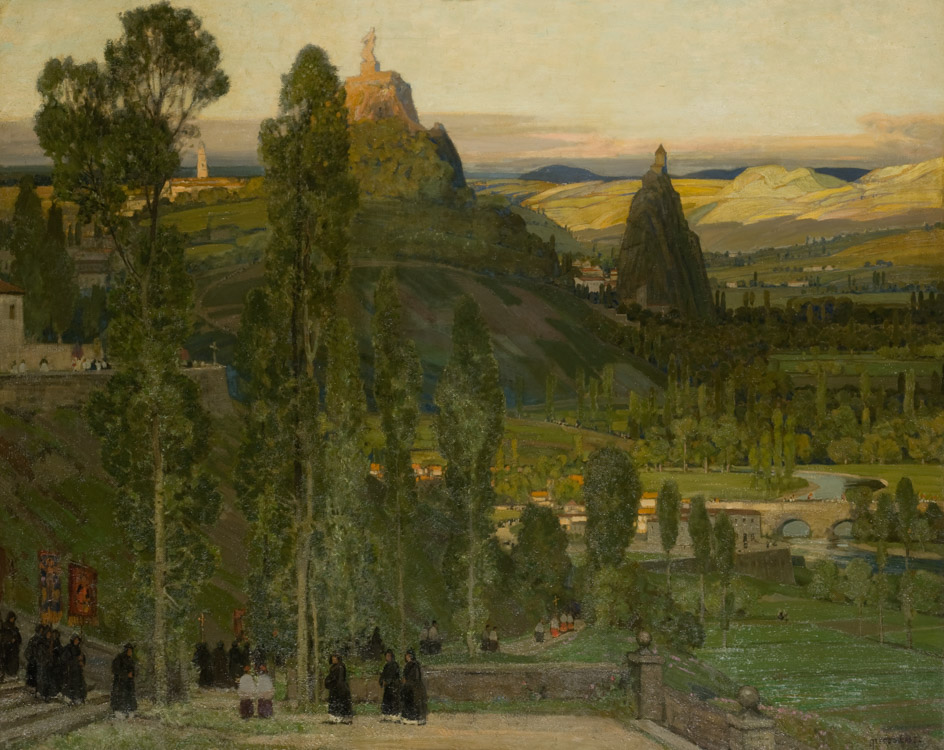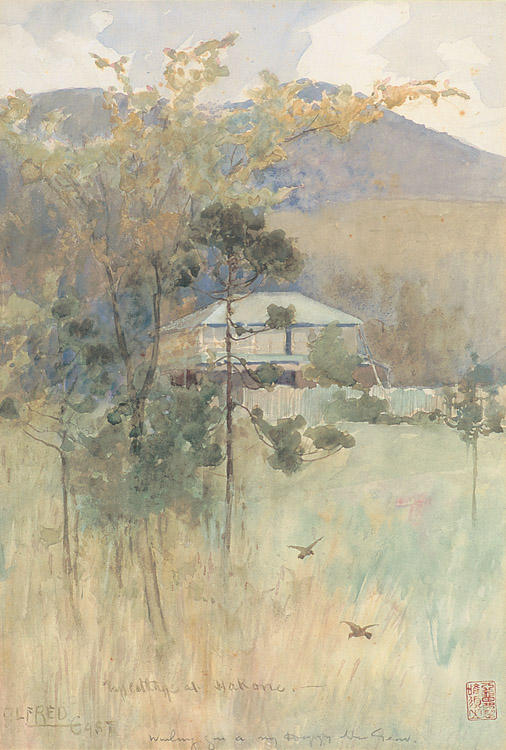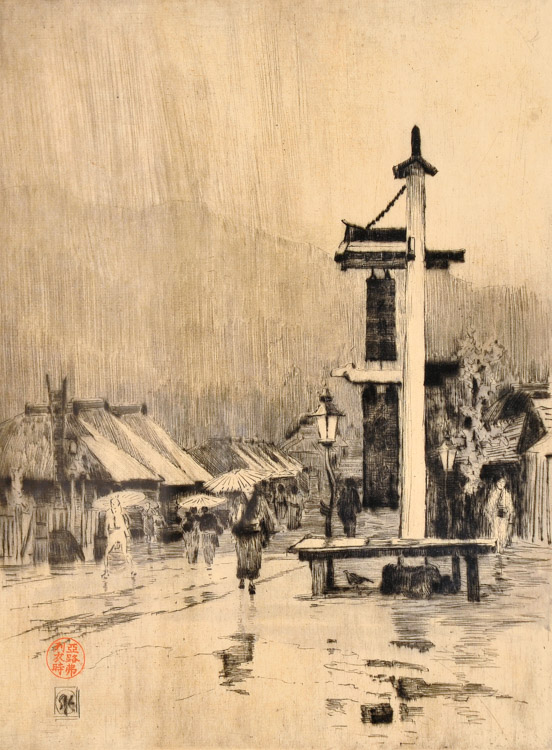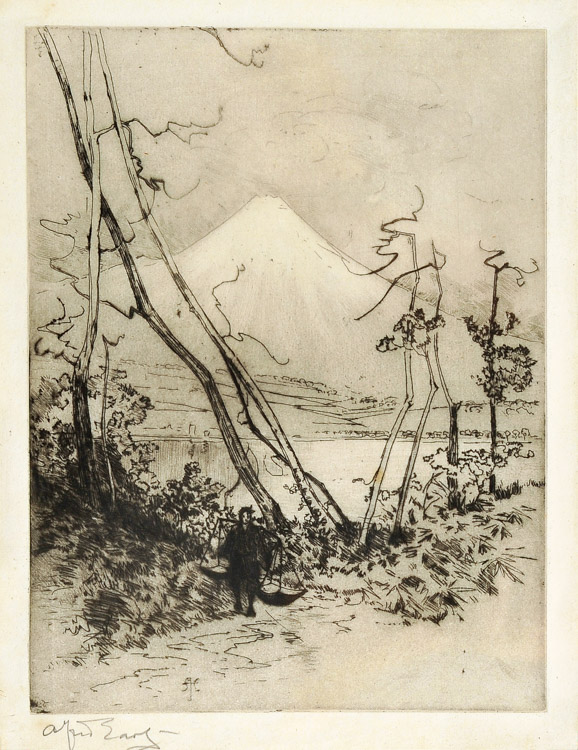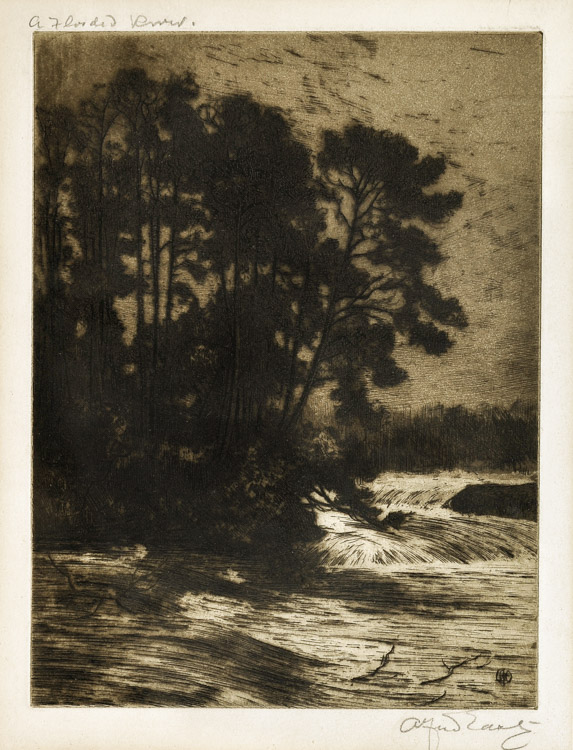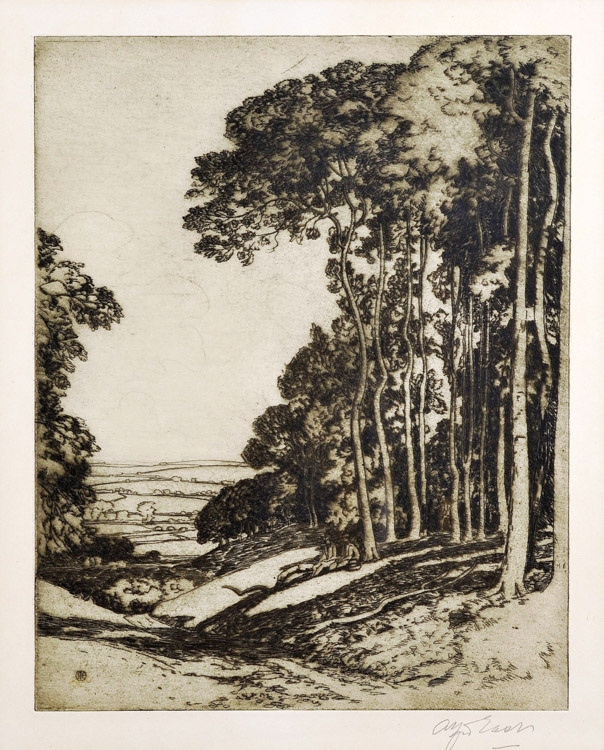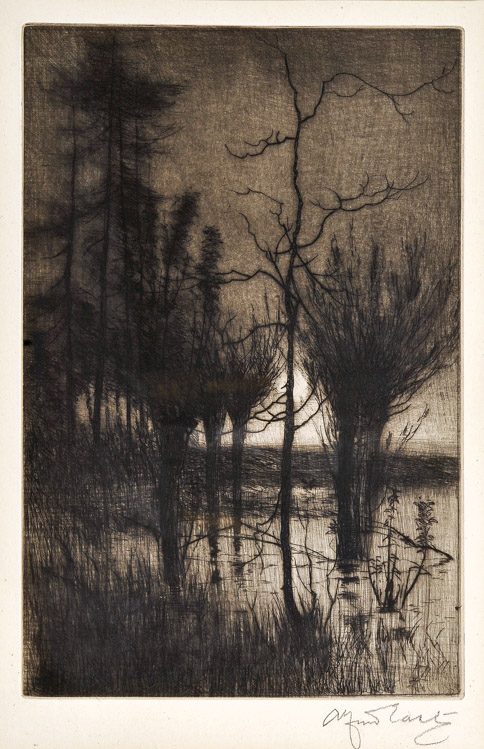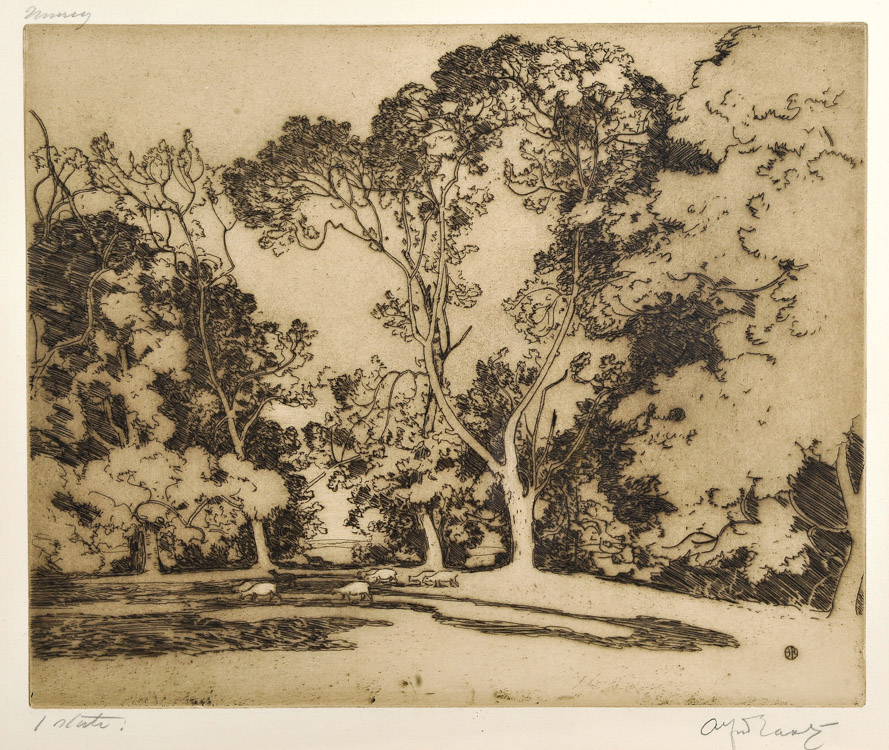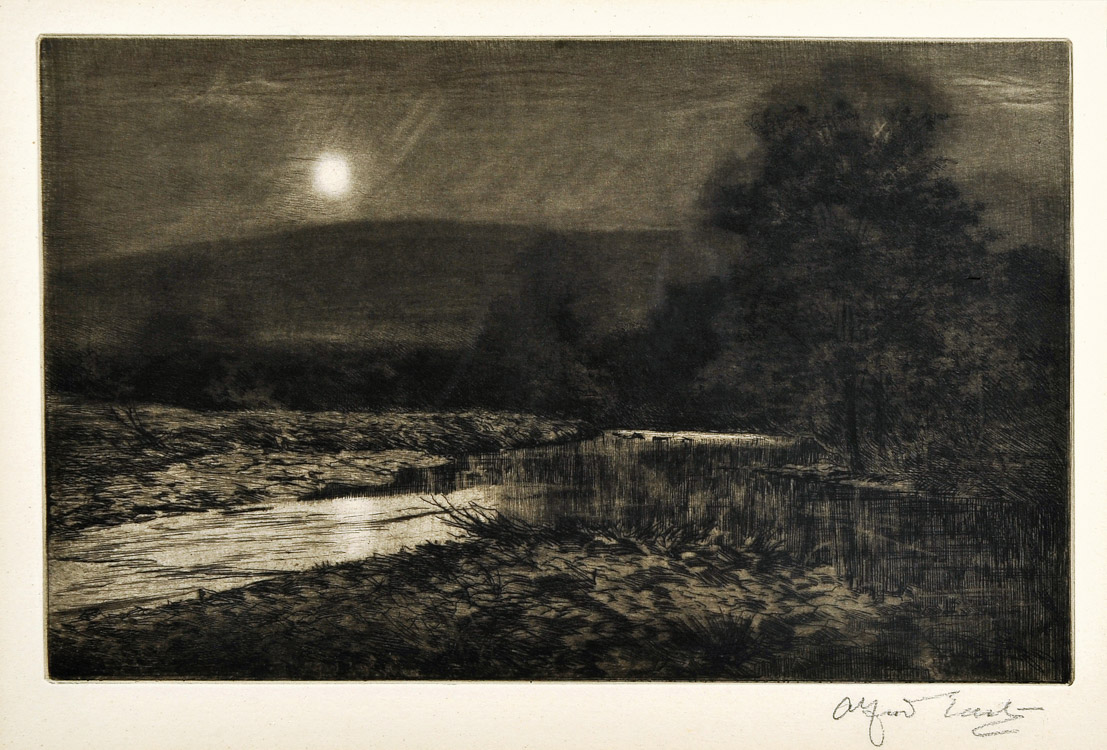 Once you have seen the Kettering collection there are other museums which hold his creations. In the UK provinces: Birmingham City Art Gallery (3 oils, 1 watercolour, etchings and drawings, sketch book) Hayle from Lelant (RA) and two Japanese works, Bolton Museum and Art Gallery (3 oils, 4 watercolours,) – mainly pictures of Rivington donated by WH Lever in 1911. Dudley Art Gallery (6 oils, 6 watercolours) including Autumn Afterglow (RA 1887) and Gladstone's Funeral. Leeds City Art Gallery (2 oils, watercolour, 7 etchings and drawings) – including The Golden Valley and works donated by his friend RH Kitson. Liverpool, Walker Art Gallery (1 oil, 6 watercolour, etching) – including Gibraltar from Algeciras and 6 watercolours in the Rivington series donated by WH Lever. Northampton Museum and Art Gallery (5 oils, 2 watercolours, 3 etchings) including Chateau Gaillard, The Bend in the River and portrayals of Stow on the Wol. Peterborough City Museum and Art Gallery (2 oils, 4 etchings) The Top of the Hill.
In London The British Museum (2 watercolour, 1 drawing, 1 etching) including watercolours of Whitby and Tangier. English Speaking Union (2 oils). The Rainbow (RA 1914), Richmond, Yorkshire. Royal Academy (oil) – Evening in the Cotswolds. Tate Gallery (oil) Golden Autumn. Victoria and Albert Museum, France (6), Spain (5) and Italy (3). William Morris Gallery, Walthamstow (4 watercolour) – including of Holland and Cornwall (Sir Frank Brangwyn's donation). Windsor Castle (2 watercolours) Cookham: the Village High Street (RI jubilee gift 1886).
And abroad you can see his works in: Argentina – Museo Nacional de Bellas Artes, Buenos Aires (oil) A Midland Valley. Australia – New South Wales National Gallery (2 oil, 3 other works). Canada – National Gallery (3 oils) Storm in the Midlands. France – Louvre, Paris, L'Orage. Italy – Uffizi, Florence, Self Portrait. Japan – Koriyama City Museum of Art (5 works) including Tea House in Hakone. New Zealand – Christchurch (oil) A moonlit landscape. Spain – Barcelona Museum of Modern Art (1 oil, 3 etchings) Valley of the Wye. USA – Pittsburgh, The Duquesne Club Wings of the Morning.
Early comments on East's Work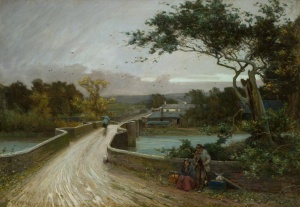 "…It has been said that all Sir Alfred's pictures are solutions to some problem of decoration. That in a sense is true, but the decorative intention is never at the cost of feeling. The moods, not less than the forms of nature are expressed in his drawings. He culls trees as another man might cull flowers, and flings them together into a graceful pattern, but the pattern has always an emotional significance.
And not only the pattern, but the colour. To quote his own words "the raison d'être of painting, in contradistinction to the other arts, is the expression of colour, or rather the expression of colour allied with form." In looking at one of his drawings you feel that the colour is not only true in relation to nature and harmonious in relation to the general scheme but that it has an emotional meaning of its own…"
Renowned Art Critic Charles Marriott
'The Water Colours of Sir Alfred East', published in The Studio Magazine in January 1912