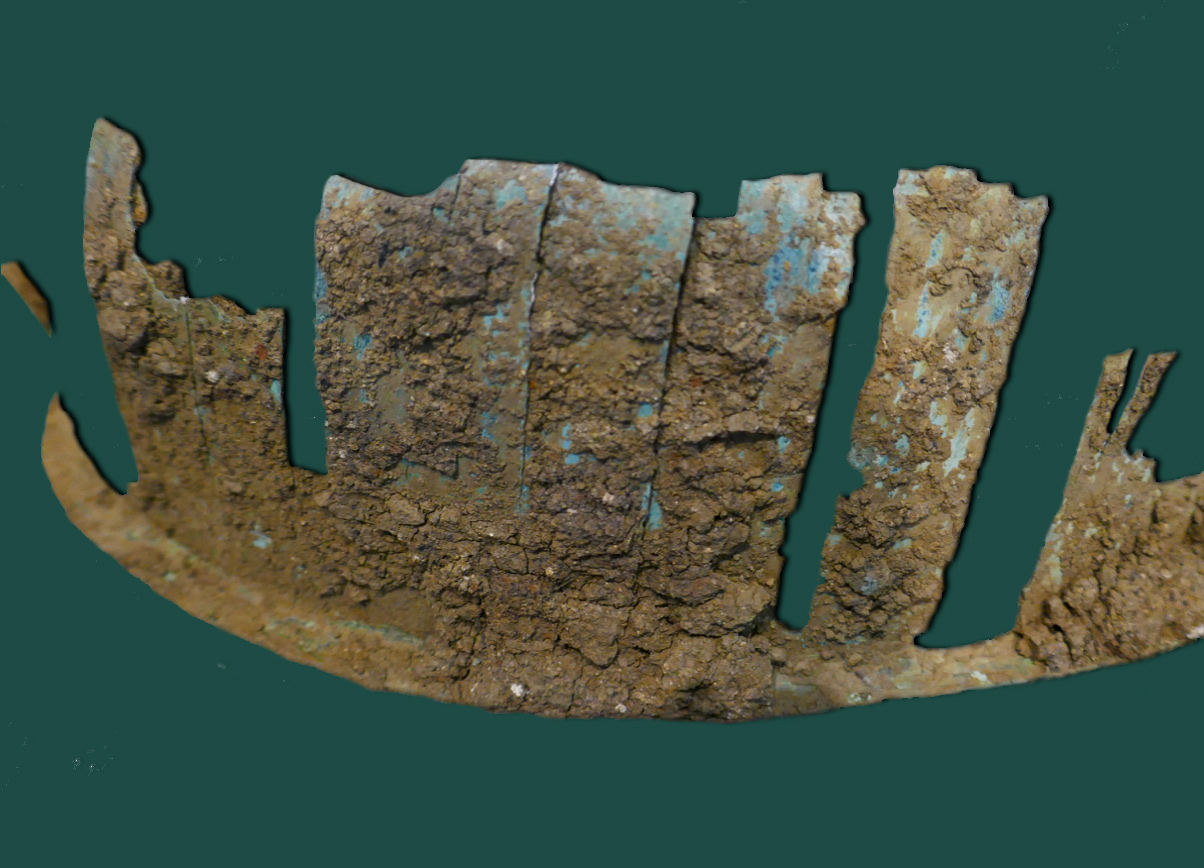 A Roman copper alloy bowl
Date: Roman, 4th – 5th century AD
Kettering Museum and Art Gallery has benefitted from the gift of an important archaeological find: a late-Roman (AD300-AD400) copper alloy bowl which has been named The Ashley Bowl.
Kettering Museum and Art Gallery has an extensive collection of archaeology from the current boundaries of the Kettering Borough, but nothing compared to this significant and important piece, due to its size (it is highly unusual to have a metal find that is so large) and unique shape.
Not surprisingly, the Ashley Bowl is currently in many fragments, but the rim, umbo (the convex centre), its circular handles and many other smaller pieces survive: a challenge to any conservator, no matter how expert.
The Museum has won a grant from the British Museum towards the Bowl's conservation, and The Friends will also make some funds available towards completing this and supporting its eventual display in the Manor House Museum.
Keep an eye on this page for updates on the conservation process.