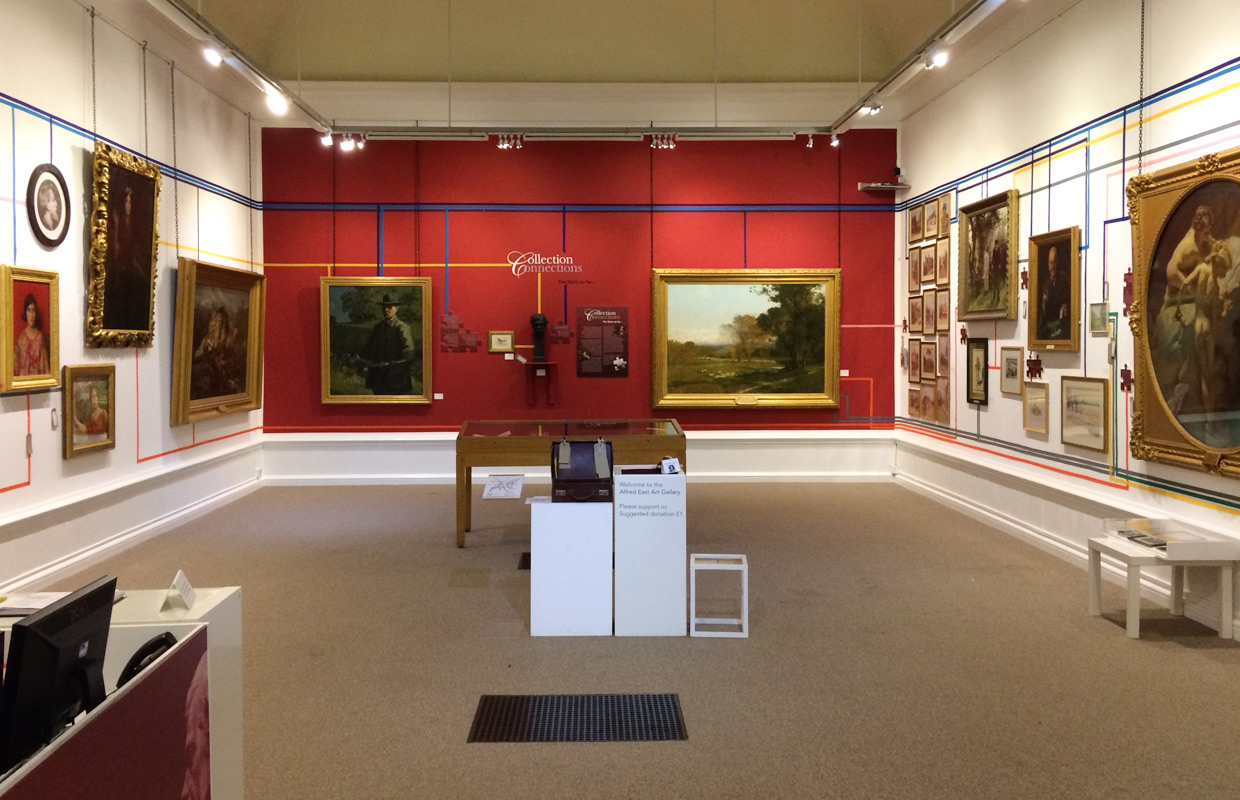 Alfred East Art Gallery Permanent Collection
A major proportion of the Collection incorporates works with a local connection to Kettering and Northamptonshire. These works are either by local artists or works that depict local scenes and landscapes. As well as the significant collection of 97 of East's works, the Collection also boasts a significant number of works by Thomas Cooper Gotch. Other notable local artists, who feature in the Permanent Collection, include Ralph Hartley, Harry Dorr, George Harrison, John Nettleship, Wilfred Hawthorn and Walter Bonner Gash.
Many of these local artists were members of Kettering and District Art Society, which regularly held annual exhibitions at the Gallery. 
To complement the locally-associated works, the small collection of contemporary pieces, largely purchased in the period between the late 1950s and the 1970s, includes works from artists such as Alan Davie, Joan Eardley, Howard Hodgkin, Terry Frost, John Hoyland, William Scott and Eduardo Paolozzi.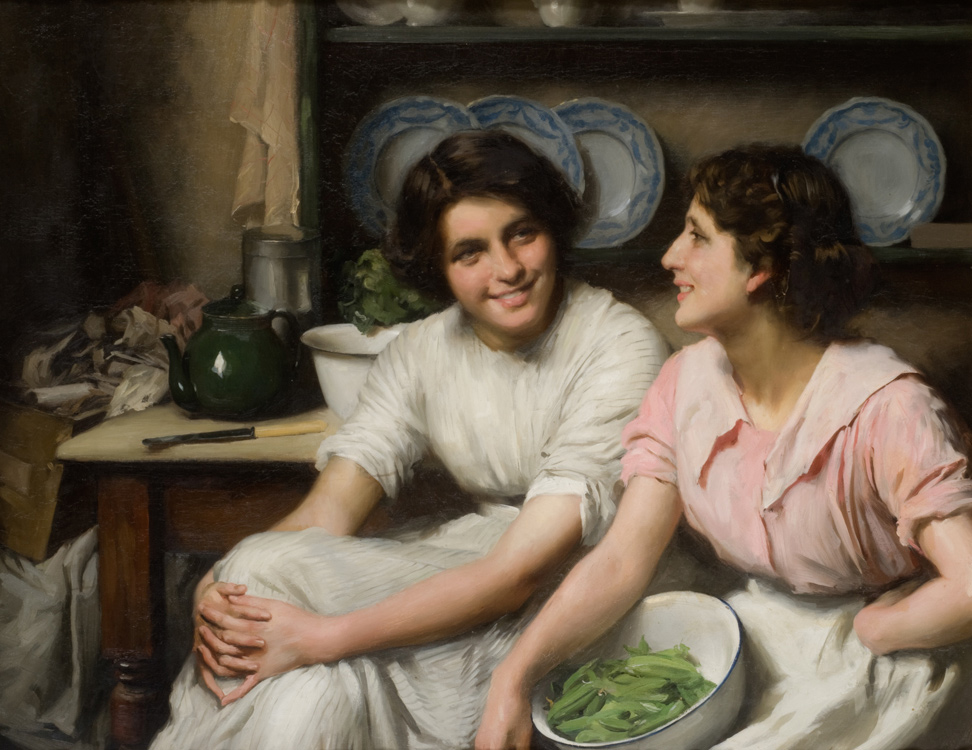 The Collection today consists of just over 900 pieces of work, encompassing a variety of art disciplines. When the Collection is on display, it is clear to see how rich and varied it is and the mixture of works by local, regional and national artistic figures. The Alfred East Art Gallery is able to show a good selection of works at any one time, and is now committed to regularly changing the display every eight to ten weeks, to capture the interest of visitors.