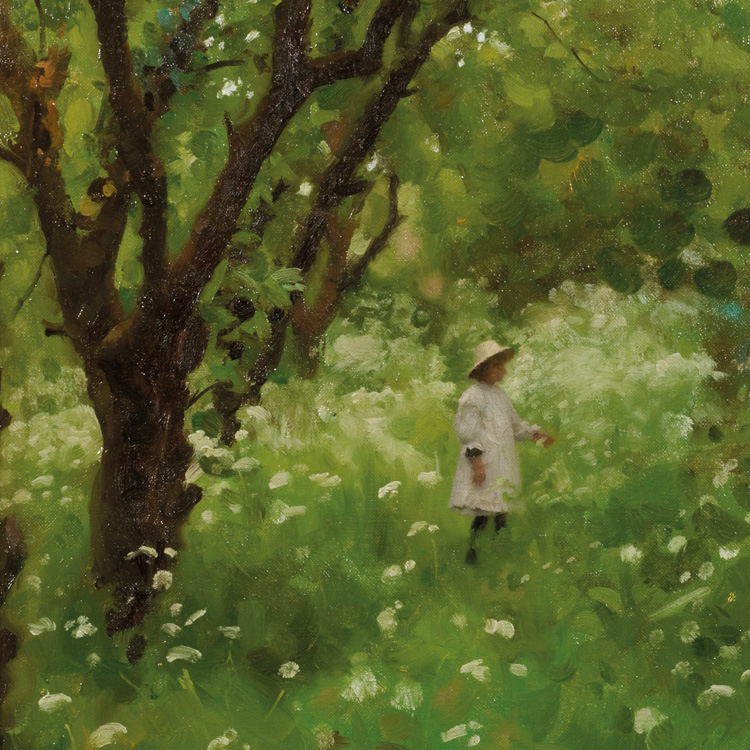 Who was Thomas Cooper Gotch?
Thomas Cooper Gotch was born 10 December 1854 in the Mission House in Kettering, Northamptonshire.
An English painter and book illustrator loosely associated with the Pre-Raphaelite movement; he was the brother of John Alfred Gotch, the architect.
Gotch studied art in London and Antwerp before he married and studied in Paris with his wife, Caroline, a fellow artist. Returning to Britain, they settled into the Newlyn art colony in Cornwall. He first made paintings of natural, pastoral settings before immersing himself in the romantic, Pre-Raphaelite romantic style for which he is best known. His daughter was often a model for the colourful depictions of young girls.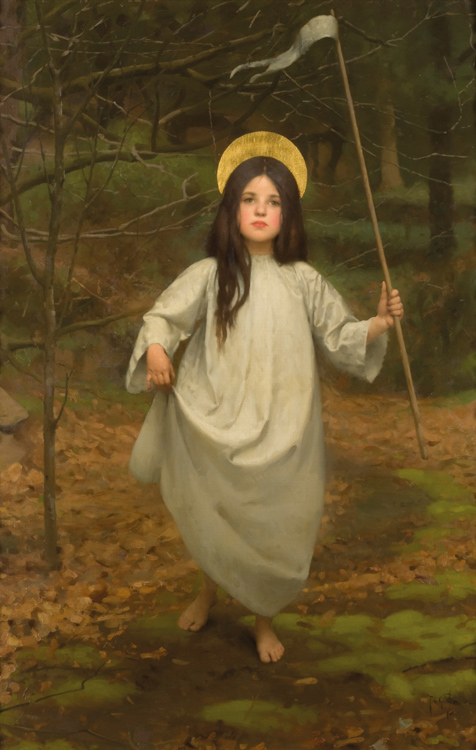 His works have been exhibited at the Royal Academy, Royal College of Art and the Paris Salon. In addition to his time spent in France and Belgium while studying art, Gotch also travelled to Austria, Australia, South Africa, Italy and Denmark.
Thomas Cooper Gotch died on 1 May 1931 of a heart attack while in London for an exhibition. He was buried in Sancreed churchyard in Cornwall. 
Although Gotch is not widely recognised in international art histories, his position and friendships in Newlyn, and the mastery of his artwork, provide him some level of recognition in British painting history and his works make valuable contributions to collections around the world. He has work in key collections in Australia, New Zealand, South Africa and the United Kingdom. 42 of his works are in the Alfred East Gallery collection including Death the Bride, The Exile, The Vow and The Flag.
Explore a selection of Thomas Cooper Gotch artworks held in the Permanent Collection at the Kettering Art Gallery.