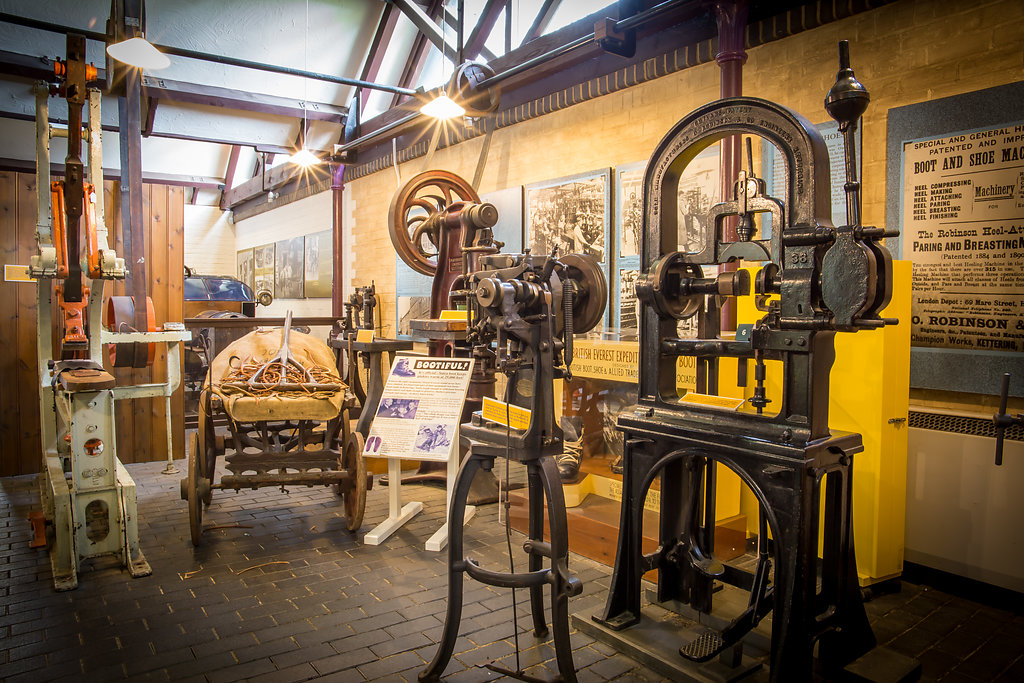 Manor House Museum Permanent Collection
To date the Museum holds a collection of approximately 30,000 items, covering the history of the Borough. The Museum is packed with fascinating objects, exhibits not to be missed include:
The Robinson Car: The unique car was built in Kettering in 1907 and, with the exception of a few parts, was built entirely using boot and shoe factory machinery. It was custom built by Charles Robinson for a local doctor who requested a flat platform instead of back seats, to use as an operating table!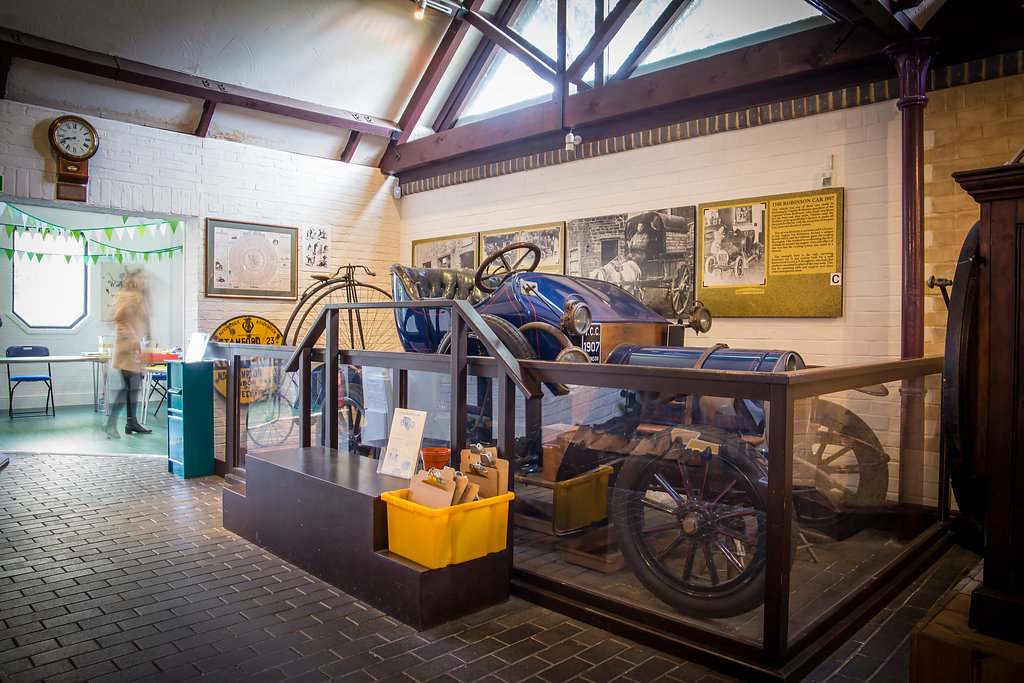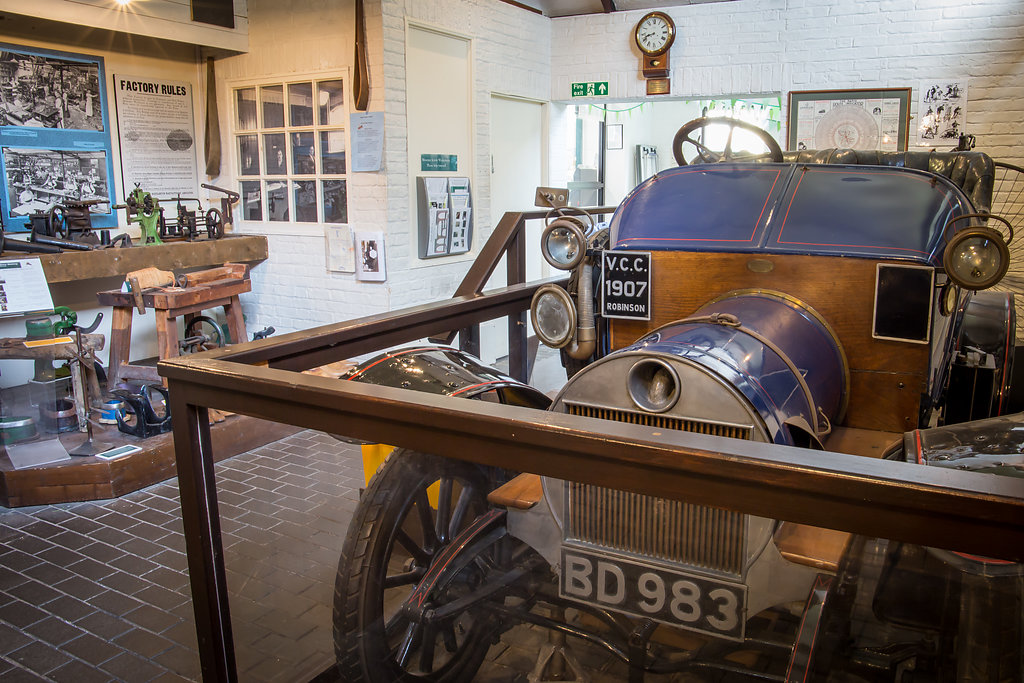 Kettering Ichthyosaur: This impressive fossil is around 150 million years old, and is probably the oldest object in the Museum! Ichthyosaurs, meaning 'fish lizards', were prehistoric sea reptiles. The Kettering Ichthyosaur was discovered during building work in the town in 1928.
1912 items: This spectacular set of decorative small metal items forms part of a 1912 donation of archaeological finds by the Duke of Buccleuch, to the Museum, for 'the people of Kettering'. It includes beautiful examples of Roman and Anglo-Saxon brooches, rings and pins.