The Alfred East Art Gallery will re-open in mid-April 2023. The Manor House Museum will currently remain closed.
Craft Case at The Alfred East
Share this event on social media: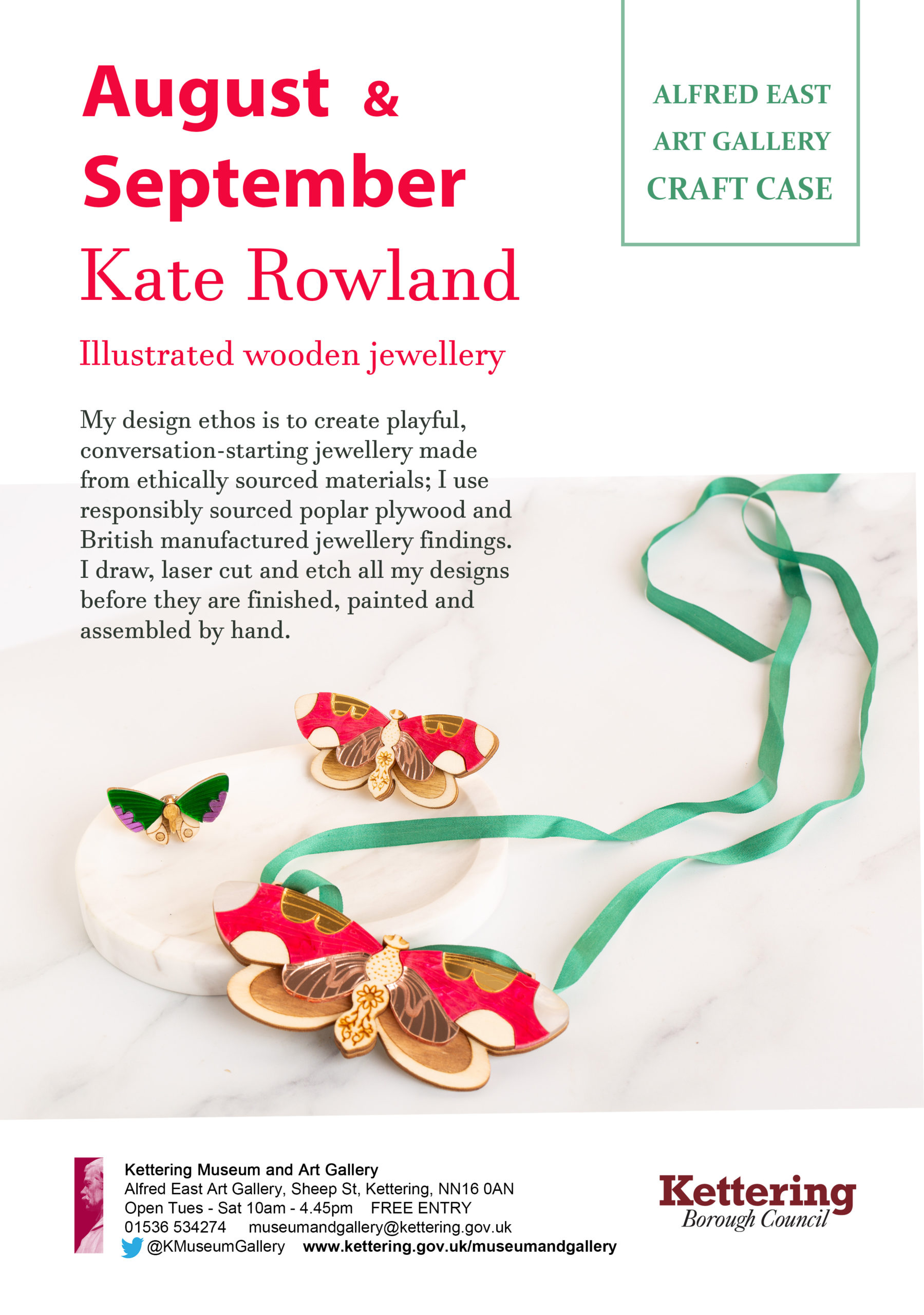 In August and September Kate Rowland's gorgeous illuminated wooden jewellery will be on show for you to view and purchase.