The Alfred East Gallery has reopened to the public with temporarily reduced opening hours of 11am – 3pm. Entry is FREE Tuesday to Saturday. To begin with, there will be one exhibition at a time. Due to the ongoing situation with Coronavirus, and the guidance from the government, all council hosted events have been cancelled for the foreseeable future. The Manor House Museum will remain closed to the public for the time being.
Craft Case at The Alfred East
Share this event on social media: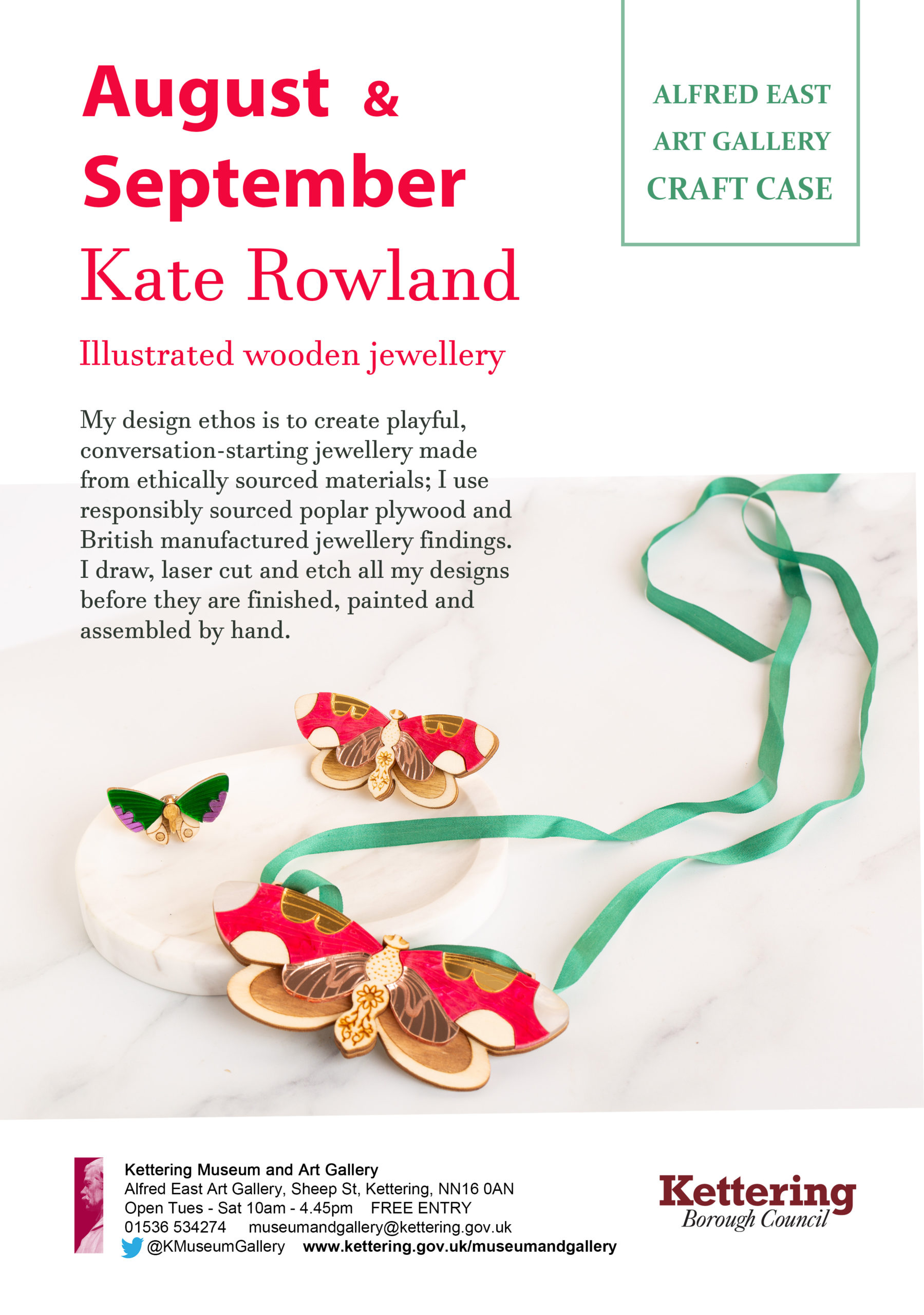 In August and September Kate Rowland's gorgeous illuminated wooden jewellery will be on show for you to view and purchase.