Whilst the Manor House Museum will remain closed to the public until funding is in place, the Alfred East Gallery and Cornerstone site will be reopening as soon as it is watertight later in 2023.
Film Night – Leonardo: The Works
29th February 2020
Share this event on social media: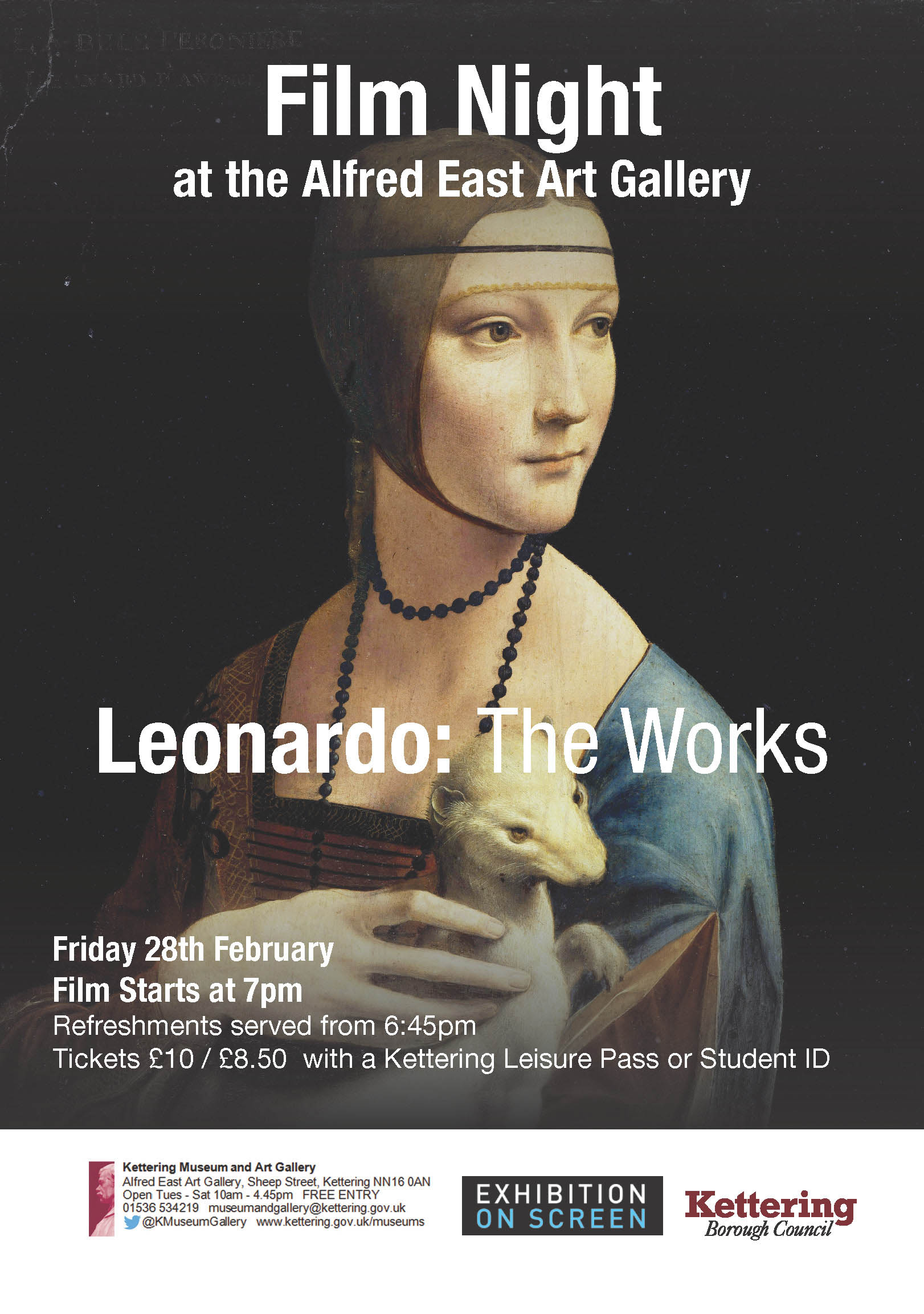 Film start at 19:00. Refreshments served from 18:45. Booking is essential as spaces are limited.
Tickets: £10 (£8.50 KLP/students)