Following government guidance it can be confirmed that from Friday 20th March 2020 the Gallery and Museum will be closed to the public until further notice. Additionally, all related activities and events hosted and/or delivered by the Gallery and Museum will be cancelled, or where possible postponed.
November Art Fair
17th November 2019
Share this event on social media: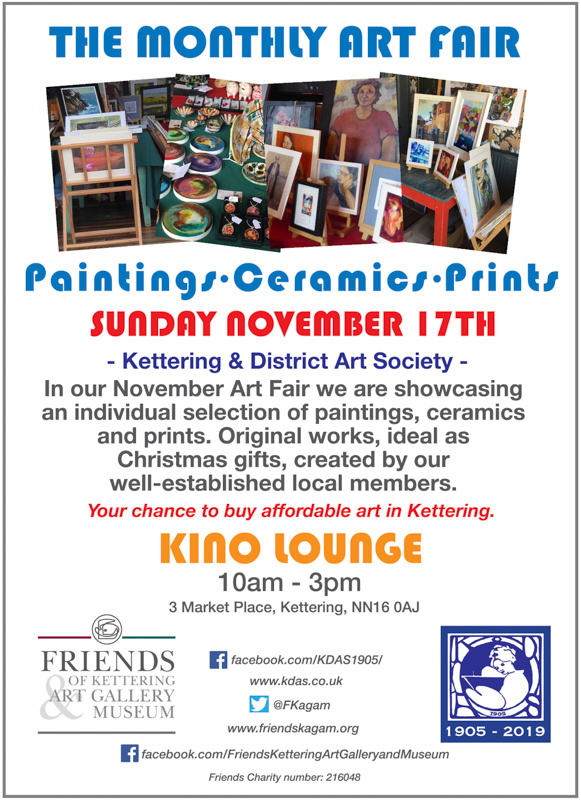 Art Fair of painting, ceramics and prints held at the Kino Lounge.